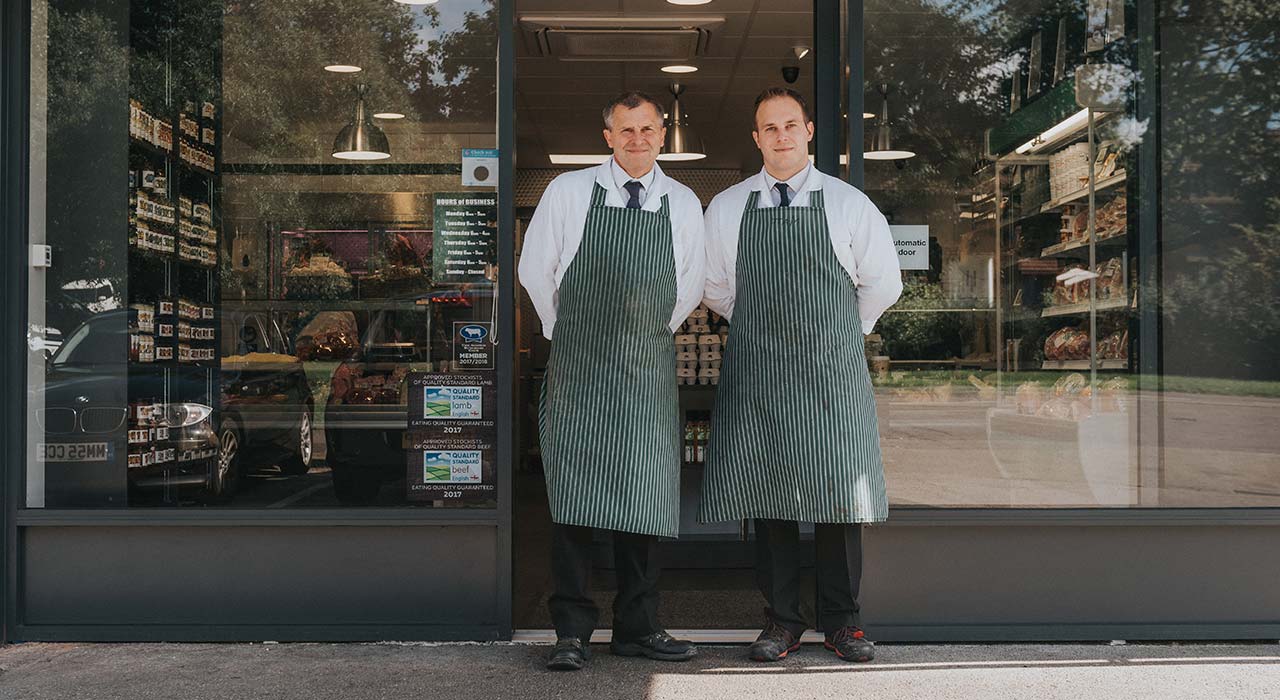 Our History
Reeves Butchers has been established since the early 1960's and is a family business that has seen 3 generations of Father and Son work together.
We have been in Yateley since 1988 and have now expanded our store to offer a much wider range of products.
We pride ourselves on providing top quality meats with a fantastic selection we feel you find hard to beat.
We stock specially selected Scotch Beef and Lamb and Free-Range Pork from the West country and local Counties.
You will also find a vast stock of Seasonal Game and Exotic Meats in store with experienced friendly Butchers able to assist your every need.
Our Product Range

Meat

Fish

Deli

Condiments
Why Choose Us?

Family Run

Top Quality Meats

Fantastic Selection
Reviews
Best meat from anywhere in the area. The steak is to die for - come to that so is the Pork, Beef, Lamb, Turkey, chicken- oh where do you stop!
Facebook
Outstanding quality, brilliant service. Knowledgeable and downright nice people. Can't wait for the new shop and extensive range of goods so excited
Facebook
Absolutely beautiful meat, their BBQ range is so extensive, so much to choose from, whatever we have had has been absolutely yummmmmmmmmieeeeeee, so tasty and tender, their t.bone steaks are beautiful as is their rump steak, I absolutely love their Kentucky chicken the flavour is gorgeous as is their kebabs, can not fault any of their meat, absolutely 1st class butchers, they always happy to serve and help you with advice on any cut of meat that you are not sure about, and most of important they never ever try to rip you off!!!! and I thank you for never letting us down on our choices of meat, thank you so much
Facebook
Excellent butchers. Fantastic quality meat and well priced too. Wonderful friendly helpful staff too. Just refurbished and expanded - the new shop is absolutely stunning with such an extensive range of produce
Facebook
Recommend 110% being buying our BBQ food for many years now incredibly fresh meat and the amazing tastes just make them unmatchable in the area. Visited for the first time this year and the new shop is amazing clean , bright and all the staff incredibly friendly as usual . Love it couldn't imagine summer without them , although my husband uses all year round for his weekly fishing BBQS . If you haven't tried it's a must you won't regret it
Facebook